Ten tips for kitchen remodeling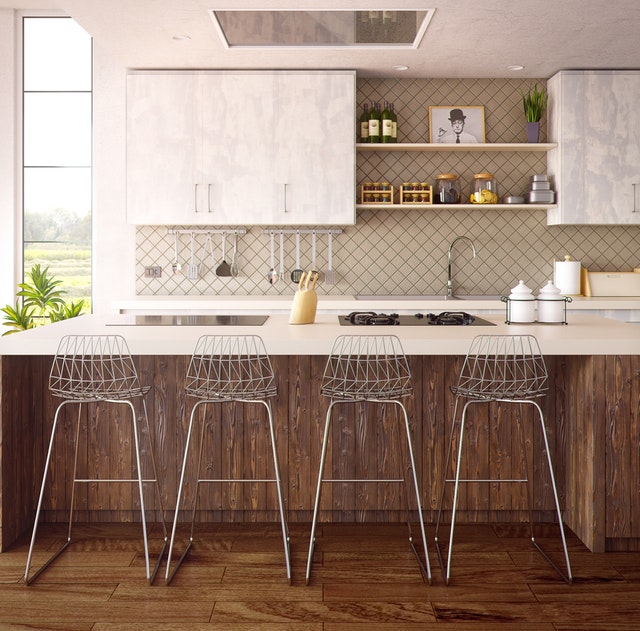 Years ago, people used to keep the kitchen at the rear of the home. It remained just a place to cook and clean dishes. Advancing to 2018, we now know the concept of a kitchen has entirely changed from the recent times. This is one of the focal points of a house, and this is where the whole family get-together after a long day. The kitchen is now paraded in its warmth and beauty at the center of the house. People these days are renovating their kitchens and are looking for ideas everywhere. Here are some ways by which you too can give a new look to your kitchen.

1. Smart kitchen

Technology is taking over the world, and it has entered in your kitchen as well. People love the idea of sexy and smart kitchen appliances. They are adding technology integrated faucets, fridge, lighting, etc. in their house. Intelligent devices are one of the most significant trends of 2018. So, you can start adding motion sensor activated lights, faucets, brewer connected coffee maker, ice maker, Wi-Fi air fryer, etc. to your kitchen to make it look trendy and stylish.

2. White is the new black

White is the most favorite color of kitchens among the house owners. From cabinets to floors to kitchen appliances, they want everything to be white. As the color white reflects light, it makes your kitchen look clean and spacious. The white cabinets are a timeless element of the kitchen. However, if you are not a supporter of white, you can go for grey. The grey kitchen is becoming a style among those who are bored of their white kitchen; although white has been the most popular color ever. Rather than going for mixed color, the new kitchen trend says, to settle for either white or grey as these two makes your kitchen elegant and sleek.

3. Quartz> Anything

The quartz is still the king. You want to renovate your house with top-notch items then there is nothing that can beat quartz countertop. The material is sturdy, last forever (almost), looks flawless, and easy to maintain. The most prominent competitor of quartz is granite, but it needs a lot more care and maintenance. When quartz was introduced in the market the most significant issue was limited color and texture, but with the blessing of technology, now the quartz is available in a wide range of colors and textures.

4. Hardwood flooring

Floors play a huge rule in the changing style of kitchens. The flooring of the kitchen can be of many types. But what can you do to make your floor look better than using cheap laminate flooring? Install hardwood because this is the shining star of the market. They are easy to install, simple to maintain and can add a modern look to the kitchen.
5. Do not overspend

Trust me, you will want to overspend in your kitchen, but this is not the right way because when it comes to cooking medium ranged kitchen appliances make sense the most. Some people spend 50,000 USD on kitchen remodeling, but this is not the right way to go. Choose your kitchen decoration wisely and create a budget so that you do not end up spending more than your budget.

6. Avoid the identity crisis:

Do not try to make a 50's ranch styled kitchen look like a contemporary cooking space. All homes have its style and design if you decide to change it then you will fail that is why it is necessary to keep the style of the kitchen the way it is. Every home is humble and built with an individual architectural design and style. So, you as the owner of the house need to work with it not against it. If you try to change its original form, then you will overhaul and spend too much money on it which in the end will not result in something beautiful.

7. Keep the plumbing where it is:

Minnesota Realtors from MJ Homes MN always recommend people not to change the plumbing system of the house, moving the gas or water lines for the accommodation of the new sinks, stoves, and ovens cannot just be incredibly costly but also will not look good. So, keep the pipe connected in the place where it belongs. Not moving the pipelines will save both your time and money. Do not make a hasty decision and try to think wisely because one wise choice can give you something delightful. You can also consult with a contractor because they are experts and have knowledge about kitchen remodeling. They will be able to help you with the plumbing and gas line ideas.

8. Do not change the existing cabinets:

Well, most of you would like to replace the current cabinets of your home, but I would like to tell you that, if those are in good working condition and made of excellent quality wood then you are in luck. The frames of the cabinets are one of the most expensive things when it comes to home kitchen designs. It is effortless to give the salvageable cabinets a good facelift. There are three ways which can help you to save thousands:

• Do not just paint, do spray paint
• Do not try anything DIY
• Add new drawer or drawer fronts if needed

9. Do not mismatch the appliances:

Never do this. If you are designing a smart kitchen, then go for all the smart kitchen appliances. Do not mismatch contemporary kitchen styled stuff with the new trendy devices. This will make your kitchen look ugly.

10. Consult a pro:

MJ Homes MN Real Estate Agents deal with the real estate business, but they do give excellent remodeling ideas as well. So, you can ask for their advice for the right renovation of your kitchen. You do not know the latest trends, but we do so it is always the best to consult a professional. https://www.mjhomesmn.com
Also, for more tips and ideas on buying and selling homes check out our Real Estate blog.
These are the ten tips that you should follow to give your kitchen a sexy new look.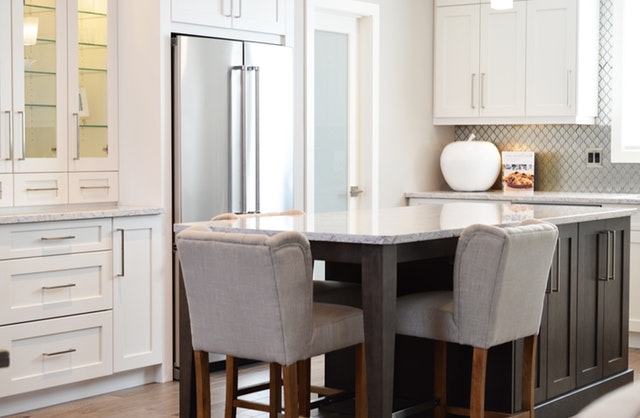 MJ Homes MN | Keller Williams Preferred Realty
14300 Nicollet Court, STE #208
Burnsville, Minnesota 55306
952.905.8141