8 Bathroom Design And Remodeling Ideas On A Budget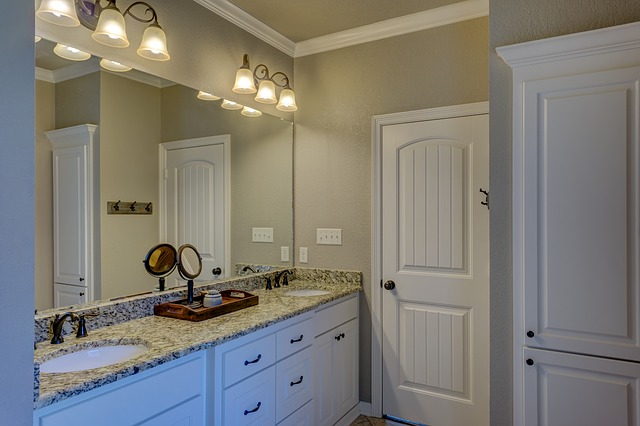 Are you just about to redesign or redecorate your bathroom? If you are, chances are you don't have $20,000 to spend to create the kind of haven you've always dreamt of, right? If this is you, don't worry. The good thing is that you do not have to spend a fortune to transform your restroom into a calm, relaxing space. There are so many ways to redesign and renovate on a budget.

Remodeling an average bathroom should cost you about $10,000 while upscale remodels cost anywhere from $26,000 upwards. However, if you are a DIYer and are quite creative, remodeling experts estimate that you could repair your bathroom from somewhere between $1,000 and $3,000, or even far less, dependent on the changes you want to make.

At the same time, adding or updating a bathroom in your home is a value-adding home improvement project. In other words, you will recoup a substantial amount of the costs when selling the property, sometimes as much as 100 percent.

Before starting your remodeling, consider how much you can spend on the remodel to determine the modifications your budget will allow. If your budget is small, say $1,000 or less, stick to cosmetic changes only like a new sink, new paint, or new fixtures. However, if your budget allows it, focus on more significant changes like adding a bigger shower, a window, or tiles. But then again, it's all dependent on your budget.


Here are some tips that will help you save money when remodeling or redesigning your bathroom.

1. Limit Tiles
Tiles are quite expensive, especially if you opt to hire the services of a contractor to lay them for you. To save more money, lower the number of tiles and focus on areas that experience the most impact such as the shower floor, instead of the entire bathroom floor, and the walls of your shower. On the other hand, you could opt to tile just one horizontal strip along the stall walls and paint over the rest of the wall.

If you intend to set on tiles that are expensive and artistic, and the budget allows it, then use the tiles as an accent besides cheaper tiles. Planning on using your tiles this way will not only make the decorative tiles more noticeable but will also allow you to save tons of money by using one or two tiles here and there.

2. Save More With Counter Tops
There is a trend amongst homeowners where most of them are opting to go for granite countertops. Considering that bathroom counters are quite small, spending on one will only cost you a few hundred dollars as compared to what you'd spend on kitchen countertops. There are a couple of tricks to know when it comes to saving when getting a bathroom countertop. The first one is color. Avoid neutral colors like brown, light beige, and tan, as they are more popular, hence more expensive. To save, consider going for countertops with a broader swath of colors as most tend to be cheaper.

Another great way to save when it comes to granite countertops is buying a slab with imperfections. If the flaw is quite visible, then chances are it will be quite cheap. It is worth noting that sink basins take up quite some space, so if the slab's imperfection is installed near the faucet or sink, it won't be that easy to notice it.

Alternatively, you could transform an old dresser into a sink pedestal or countertop by cutting out its top to accommodate a sink or by removing some interior drawers, where necessary, for plumbing. Interestingly, such "dresser sinks" cost thousands of dollar in online or retail stores, but can easily be made using a budget dresser, the right tools, and some patience.

3. Paint
If you are on a tight budget, then repainting your bathroom will be the cheapest, most effective way to remodel or refresh your bathroom. Be warned though. It's going to take quite some time and effort. Why? While your bathroom might be the tiniest rooms in your house, you are going to have to paint it gently and slowly around the shower or tub, windows, mirror, sink, wall corners, floor, switchplates, and the toilet. The painting will require patience and time, not forgetting a substantial amount of painter's tape. So, be sure to remember this when planning to renovate.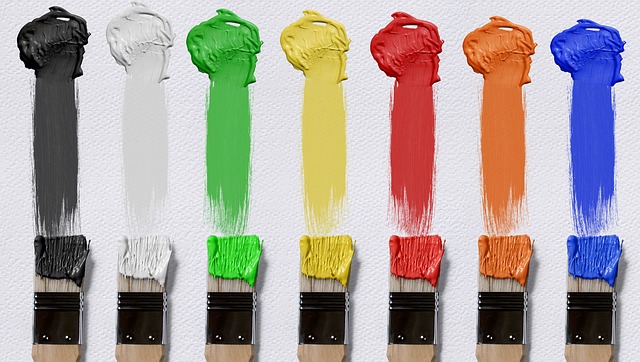 Another essential thing to consider when painting or repainting your bathroom is moisture. Since mildew and mold develop quite quickly in bathrooms, and temperatures and humidity change often, it is advisable that you invest in high-quality paints with a satin finish. Also, consider going over your ceiling with a special mold-growth-resistant bathroom paint.

4. Update Your Fixtures
Another way to remodel on a budget is to focus on minor details. You can update your sink faucets, light fixtures, drawer pulls, and towel racks on a relatively small budget. While these items and accessories may seem insignificant, upgrading them could transform how your bathroom looks.

The good thing about updating fixtures is that you don't have to go to IKEA or a home improvement store to buy what you need. All you need, sometimes, is some creativity and everyday things you can find at home. For instance, you could transform old plumbing into a towel rack, giving your bathroom a fresh, somewhat industrial feel.

5. Freshen Grout and Caulk
Another important detail that's often overlooked is caulk and grout. When they get grimy, they become quite unsightly. By merely adding clean, straight lines of caulk around the tub and sink, and cleaning your grout, you can add some sparkle and pizzazz to your bathroom for just a few dollars. You will probably be surprised by the difference doing this will make. The great thing is that both caulk and grout are cheap and quite easy to find, so this is one inexpensive way to give your bathroom a fresh, new look.

6. Instead of Buying New, Redo
Replacing an old shower or tub could set you back a few hundred dollars. Instead, consider having it professionally relined, it's much cheaper this way. However, do not try this with shower fixtures and your sink as it will cost you more to refinish than to replace. Refinishing fixtures is more expensive since not many people can unless they stock vintage, old pieces. At the same time, remodeling contractors who offer the service tend to quote premium prices.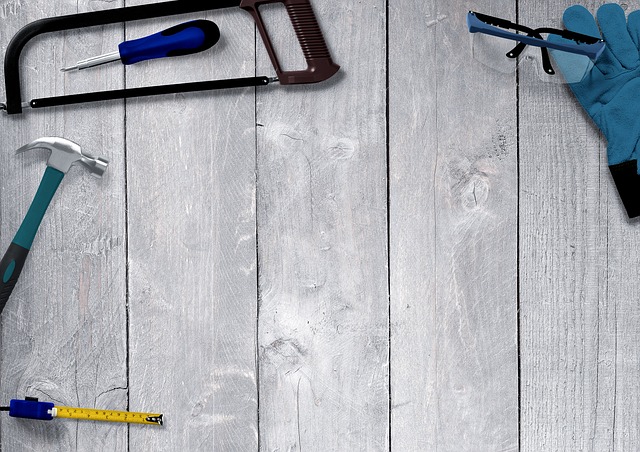 But let's assume you have an old tub or a couple of vintage bathroom fixtures you do not want to get rid of right now. If that's the case, then merely opt to refinish them on your own. That's if they are made of fiberglass, cast iron, or porcelain. With that being said, it is worth noting that it will require some investment and time. A basic Do-it-Yourself refinishing kit will cost you about $150, and you will still need extra supplies like a spray gun, paint brushes, face masks, and a sander. To learn how to redo some of your bathroom fixtures, search the internet for basic DIY refinishing tutorials.

7. Buy Used
You could also save money by purchasing used fixtures like showers and toilets. Scour sites like Craigslist and eBay or visit your local Habitat for Humanity Restore (they sell used home necessities like mirrors, tubs, toilets, doors, and sinks). Buying upcycled bathroom accessories should save you a good amount of dollars and offers you more options and variations. It is also a great way to spice up your bathroom as you get loads of unique opportunities to work with at a fair price.

8. Upgrade and Go Green
When planning on updating your bathroom, do not forget to remodel with the environment in mind. Low-flow sinks, shower heads, and toilets will not only conserve water, but they will also save you some money. Furthermore, water-saving faucets and showerheads tend to cost the same, if not less, than standard ones. At the same time, buying repurposed or used materials is also advisable.

Alternatively, you could use (recycle) everyday items to create unique bathroom accessories and fixtures. For instance, you could use old pieces of wood as shelves, or place an old mirror above your sink, or install vintage light fixtures. And the good thing about using old items instead of new ones is that most of these items will be free as you are only repurposing them instead of disposing of them reducing consumption and saving money in the process.

Final Thoughts
Though a small space, the bathroom can be one of the most expensive rooms to renovate in any home. However, how much you spend on redesigning/remodeling your bathroom will be determined by the choices that you make. Nevertheless, remodeling does not have to cost you a leg and an arm. Just remember to keep it simple. Think outside the box and work with what you got. By using some of the tips mentioned here, planning accordingly, being creative and putting in some effort, you should be able to transform your bathroom into the haven of your dreams. Alternatively, you could consider consulting a home remodeling professional for advice on more ideas or contact MJ Homes MN https://www.mjhomesmn.com/.
Real Estate Agents Burnsville MN
MJ Homes MN | Keller Williams Preferred Realty
14300 Nicollet Court, STE #208
Burnsville, Minnesota 55306
952.905.8141